Feeling uncomfortably hot -- even indoors, a damp humidity lingers. Perhaps it is because I just trimmed my cuticles, or have left my glasses elsewhere, but all is unpleasant to touch.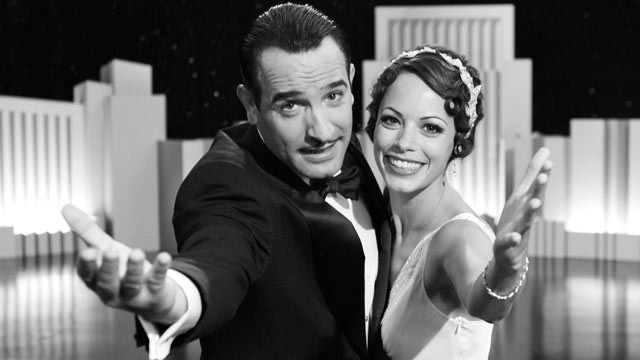 I must bashfully swallow my earlier predilection on The Artist. I just returned home from the cinema and it proved to be a rather enjoyable movie. The choreography was excellent, and the colour lighting for a black and white film was splendid. Excellent acting on Jean Dujardin and Bérénice Bejo's parts. Love the dog, as well -- he's probably my favourite character. Was also bounding about in the movie; he almost made me cry in one scene.
It certainly says something, though, to have a black and white film win Best Picture at the Academy Awards in the 21st century. I apologize if any take umbrage at such a statement, but it does ironically present the situation in the movie (won't delve into further detail here, as to not spoil anything). I suppose the movie really did sweep everyone off their feet. I've watched War Horse, and it's hard to say which deserves Best Picture -- War Horse was stunningly filmed, brilliantly coloured, and a wonderful story, yet there is something magically entertaining about The Artist. Being a huge John Williams fan, it hurts to say that I agree with Ludovic Bource taking home the Oscar for Best Soundtrack. It really was lovely, contributing to the film's wonder (as it played almost throughout the entire 2 hours). At one point, I even forgot it was a silent film and spoke aloud - that is bad film-watching...
Anyway, I'm glad I ventured to see it. It's a roasting afternoon, interrupting the cold whiplash of winter wind. The sun's high, yet I do miss a cool breeze.