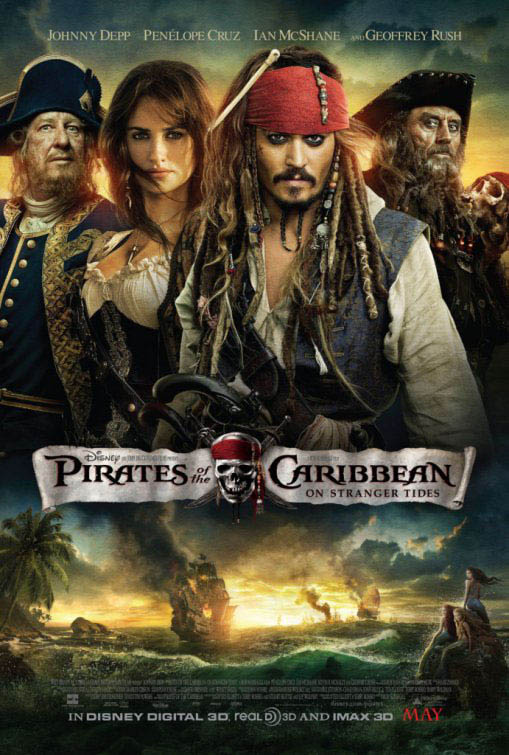 This is also a good time to mention that POTC4 was phenomenal.
Johnny Depp is amazing as always, it was great to have Barbossa and
Gibbs back, and Penelope Cruz is quite the exotic one. The monkey
added a nice touch as well. Philip and Syrena make a lovely couple...