I know I've disappeared for probably a month, now. Here's what's been happening
- I am living in the busiest couple of weeks of my life! Every weekend I turn to has something booked sometime, somewhere... insane...
- Reading
Father and Sons
by
Ivan Turgenev
and
The Book of Other People
edited by
Zadie Smith
. The former gives me a way subdued taste of what reading
Anna Karenina
must be like, and the latter is quite brilliant - great combination of fanatically clever and profound short stories! People, people! There is no way to pen down exactly what type they are - just the things they do...
Here's a taster -
It is 4:30 a.m. and Magda would like us, her neighbors, to know that she is a very talented woman, a woman of accomplishments. Magda is a nurse, a qualified pilot, a businesswoman and a philanthropist, a gifted and sensitive lover, the holder of certificates in computing and English grammar, a semi-professional country singer, and a mother. Yes, a mother! Magda has a daughter. Who came out of this pussy right here.
Anyway, stressful day. And I am de-stressing in the most beautiful way possible... the complete soundtrack for The Hobbit is out and Howard Shore is stronger than ever before. I haven't heard anything DUN DUN DUN like the battle themes for Gondor and Rohan yet, but the Concerning Hobbits theme is back and lovelier than ever, so sweet and thickly mellow. Then, of course, there are new pieces - most noticeably,
The Misty Mountains Cold
which is playing right now as I type. So many new tribal sounds...
I am currently 23:29 minutes into what will be a heart-warming, tear-jerking, and EPIC 1:45:5 hour journey. I'll write more when I finish listening to the soundtrack.
This movie had better win BEST SOUNDTRACK at the Oscars!
OK - now a peek at Radagast the Brown...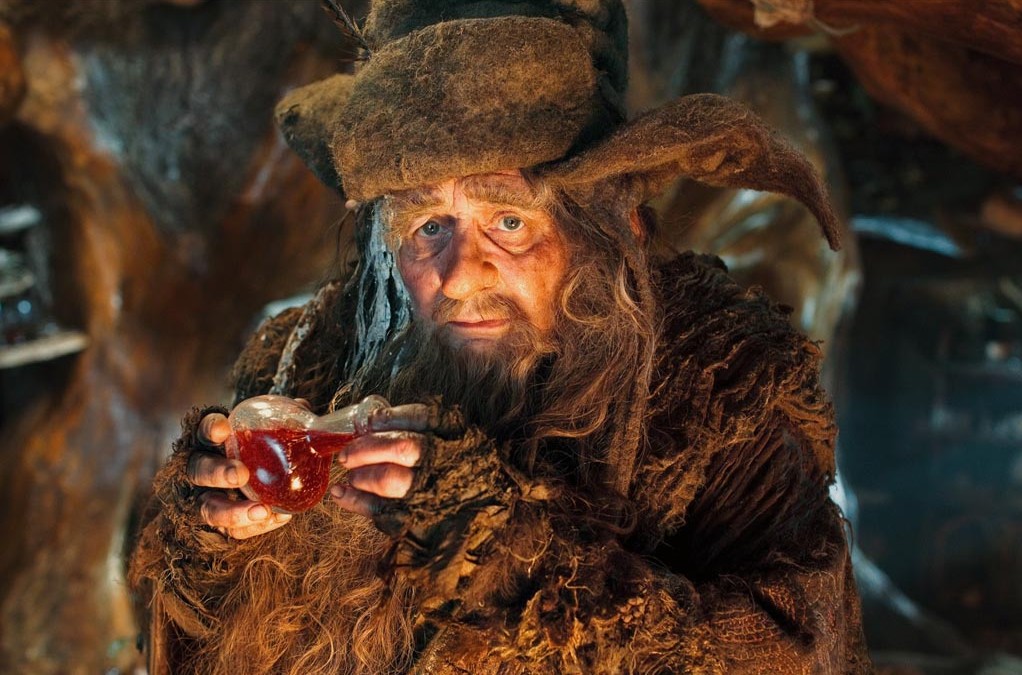 For those of you who don't know, Radagast is Gandalf's cousin (I just recently learned, too), and here he rightly looks like a hobo Gandalf. Anyway, he, along with Gandalf and Saruman, were members of the Istari. Of course, eventually only Gandalf remains truly loyal to the quest, but Radagast does not go to the dark side like Saruman does. He was one with the nature and the animals, and chose to pursue that path. If you want more information, GOOGLE!